Operatico
London's Answer to Il Divo
OPERATICO
London's Male Opera Singers
Male Vocal Quartet, Operatico is made up of four sensational Opera Singers trained at London's leading music colleges. This is the UK's answer to Il Divo singing an exciting mix of some of the most popular Opera songs ever written, from Nessun Dorma, Toreador, Time To Say Goodbye. The fun doesn't stop there with these charming Opera Singers, taking opera to a new level by singing their own operatic arrangements of popular songs from stage and screen as well as some of the best chart toppers in pop history. Operatico are high profile opera singers in their own right, blowing away audiences worldwide with the power of their voices.
When Operatico are not performing together they sing with Europe's leading Opera companies including Holland Park, Opera North, ENO and Royal Opera House to name a few. Following in the footsteps of the Three tenors and Classical Crossover Male Vocal Groups Il Divo and Il Volo.
" The power of their voices is incredible, there is nothing else like it." Sarah Matthews, Private Event Organiser
Hire Operatico
When Operatico are not touring the are available for cross collaboration projects and hire for exclusive parties worldwide. The power of these singers voices will wow your guests with a meet and greet afterwards where you can meet and chat with the singers about their careers.
Get Up Close & Personal with Opera!
If you are organising an event and would like to bring a taste of Opera to your party then there is no better way to do this than with Operatico. These male opera singers really do put the fun in to opera, whether it is a sophisticated performance of your favourite opera songs or a cabaret style performance from the singers with their 'up close and personal show'. Operatico's in house producers tailor their show to you giving you the chance to get to know Operatico as they take you from songs such as Nessun Dorma and Time to Say Goodbye, to Musical Showstoppers such as Impossible Dream and Bring Him Home, to James Bond Hits, Skyfall and Thunderball.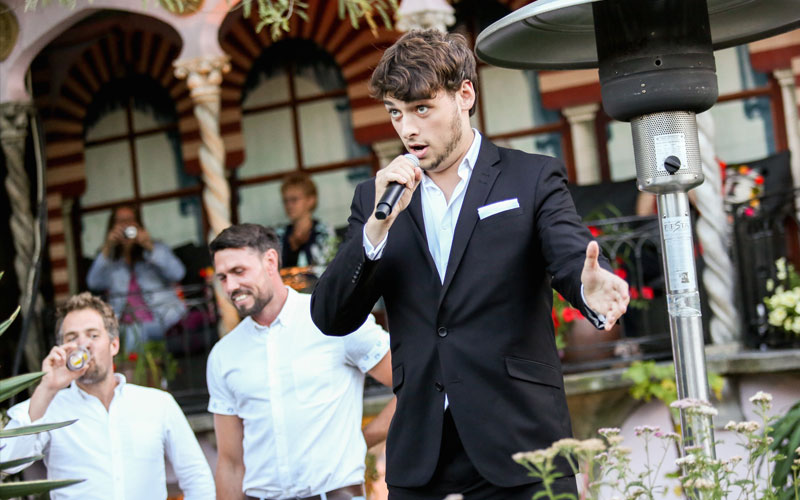 Choose between a sophisticated concert of your favourite Opera songs or get up close and personal with their cabaret style show. Operatico's pop to opera stage show is full of fun, charm and superb vocals. Operatico will take you on a journey performing your popular opera songs through to Pop and Rat Pack hits with an opera spin on it. Performing as a duo, trio or quartet tailored to your event. All shows are tailored to your venue and event, available to hire for public events and private parties.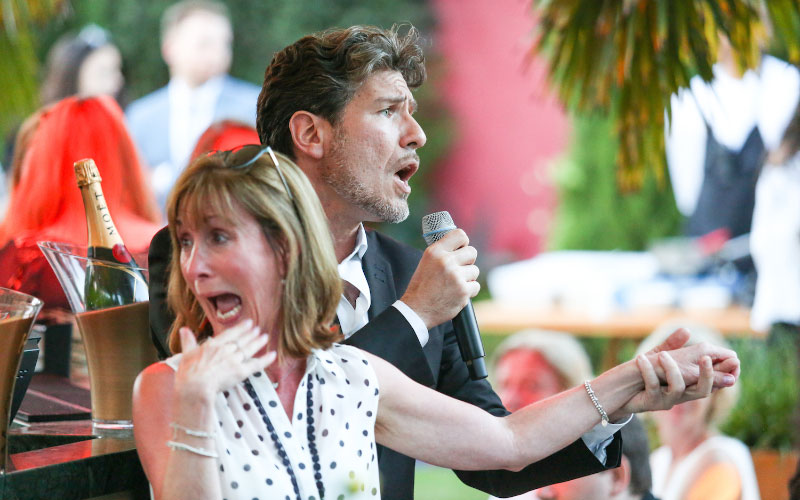 Operatico perform a singing waiters and surprise singers show going undercover at your party posed as waiters or guests. These charming male opera singers love nothing more than to surprise people at parties. They can start by mingling amongst your guests as if the have been invited to the party or disguised as waiters. Then, when completely unexpected the opera singers burst into song, turning your party into an opera stage.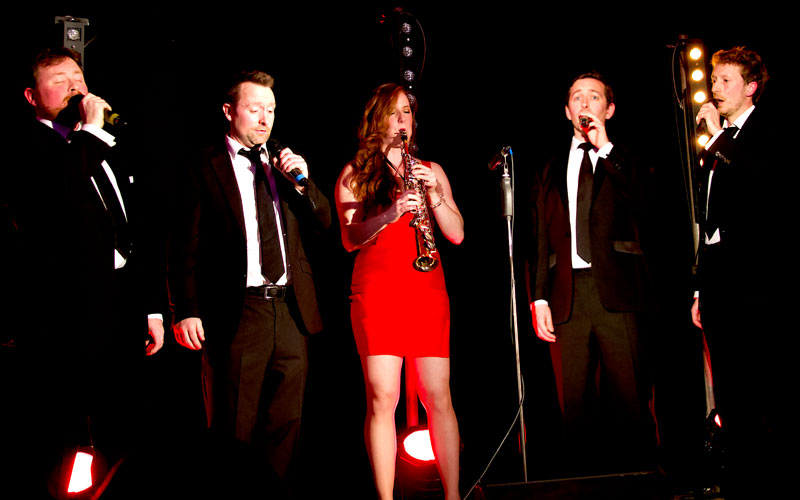 Nothing says James Bond more than these sharply dressed opera singers. Performing a 20 minute show of your favourite James Bond Songs. It is the perfect highlight to any James Bond Themed event. Songs include Thunderball sang by Tom Jones through to the more recent James Bond hits, Skyfall. To hire the James Bond show for your event or party please drop us an email to discuss your brief in more detail as we will be delighted to tailor their show to you and your party.
The day was amazing- and the boys played a massive part in that. Thank you for your help- it was an event which no one present will ever forget. I'm sure I will want to use the boys in future so please stay in touch!

Richard, Surprise Singers for Wedding.
My colleague and I had a great time, the entertainment was amazing so please do pass all the thanks and get the gratitude to everyone involved.

Ema, Corporate Event.
We had a fabulous evening and the guys were great. They mingled with the waiters so well that I didn't even know they were there and when they broke into song everyone was very surprised. In fact, someone came up to me later and said that they didn't realise the River Cafe waiters could sing! I thanked Operatico for performing and when they came back in later in suits singing Happy Birthday to me with the birthday cake that was the "icing on the cake"!!!

Steve, Private Party, London