Hire Singing Waiters London
Operatico's Singing Waiter's Show is available to hire for Weddings and Events in London, UK & Europe, tailored to you and your event. The opera singers will go undercover disguised as waiters, then when no one is expecting it dressed as waiters the singers will burst in to song surprising the guests with their unexpected operatic talent.

The singing waiters will serenade guests surrounding their tables as they unleash their impressive vocals. Operatico's opera singers have performed with some of Europe's Leading opera companies, bringing you some of the finest opera singers in London for your very own intimate opera performance up close and personal.
Surprise Singers are a popular singing show to hire for events across London and the UK. Operatico's surprise singers show allows you to surprise your guests in any way you wish whether in disguise as waiters or mixing with your guests as if they were invited to the party.

Then when no one is expecting it they will burst into song acting out scenes from the opera turning your event into a stage with opera being performed in front of your guests.
Singing Waiters Music
The Singing Waiters show can last anything from 10 – 25 minutes. We highly recommend the surprise show of 10 minutes followed by the full stage show of 45 minute.
All shows are tailored to your request whether it is music theatre, popular opera or the singers own renditions of Pop Songs, James Bond or Rat Pack hits. Below is a sample of some of the most popular songs for the singing waiter show. We have selected the songs that go down the best, if you have a favourite song from their repertoire then please let us know and we will include this for you. Top crowd pleasers for the Singing Waiters Show

La Donna E Mobile
Maria
Nessun dorma
Let Me Entertain You
Time To Say Goodbye

Other song recommendations include:
Largo Al Factotum
Toreador
Torna A Surriento
Thunderbolt
New York, New York
O Sole Mio
Luck Be A Lady Tonight
Impossible Dream Time to Say Goodbye
My Way

"The day was amazing- and the boys played a massive part in that. Thank you for your help- it was an event which no one present will ever forget. I'm sure I will want to use the boys in future so please stay in touch!"

Richard, Surprise Singers for Wedding

"My colleague and I had a great time, the entertainment was amazing so please do pass all the thanks and get the gratitude to everyone involved."

Ema, Corporate Event
To hire male opera singers, singing waiters and pop to opera show for your event please contact us.

All shows can be tailored to you and your event.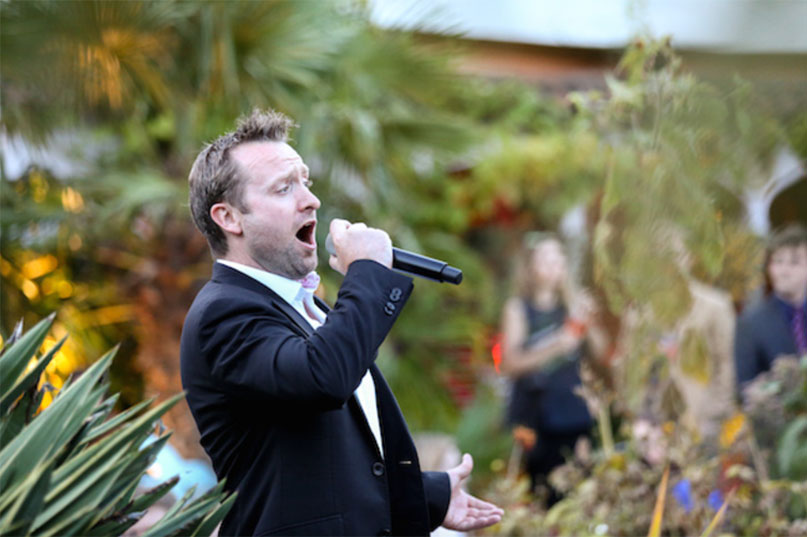 [contact-form-7 404 "Not Found"]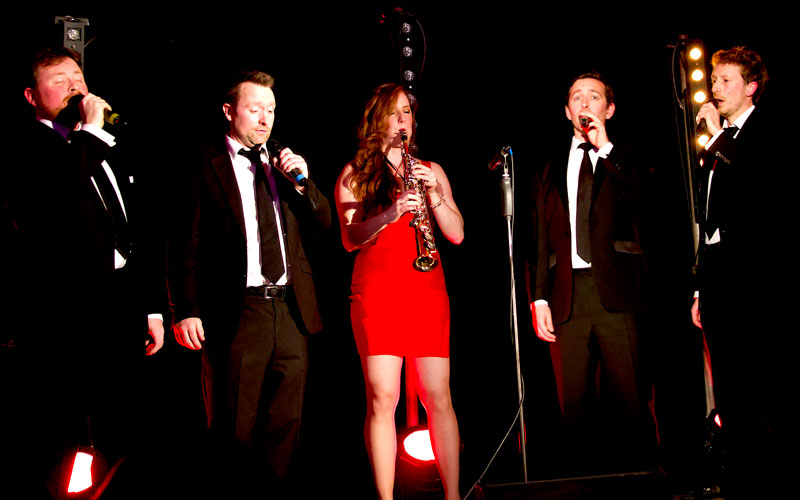 James Bond Show
Nothing says James Bond more than these sharply dressed opera singers. Performing a 20 minute show of your favourite James Bond Songs. It is the perfect highlight to any James Bond Themed event. Songs include Thunderball sang by Tom Jones through to the more recent James Bond hits, Skyfall. To hire the James Bond show for your event or party please drop us an email to discuss your brief in more detail as we will be delighted to tailor their show to you and your party.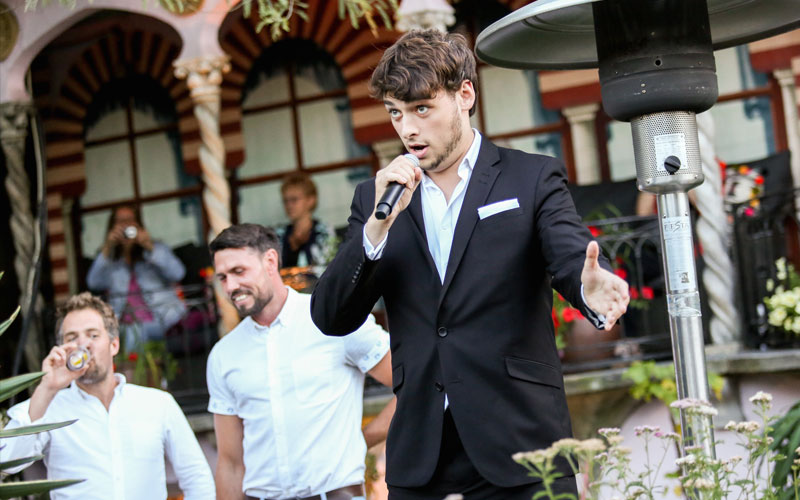 Pop To Opera
Operatico's pop to opera stage show is full of fun, charm and superb vocals. Operatico will take you on a journey performing your popular opera songs through to Pop and Rat Pack hits with an opera spin on it. Performing as a duo, trio or quartet tailored to your event. All shows are tailored to your venue and event, available to hire for public events and private parties.